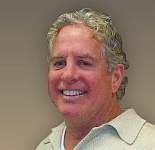 Since starting his company in 1991, Frank Tucker has built a solid reputation for customer satisfaction by constantly striving to be the best in quality, service and value.
A north Florida resident for the last 28 years, Frank moved from a small blue collar town in Western New York to explore new horizons. A third generation contractor, Frank learned the meaning of hard work and ethical standards under the watchful eyes of his father and grandfather.
After working for 12 years as a General Manager for a Sears home improvement contractor serving locations throughout the south east, Frank started Coastal Improvement Corporation. His mission, to provide his customers with the highest level of customer service at the most competitive prices while using the most advanced materials available. His core values of quality and integrity are backed by his years of experience in the industry. In addition to being a Florida State Certified General Contractor , He is also a State Certified Roofing Contractors, Mold Remediator, Mold Assessor and Home and Property Inspector.
Coastal Improvement has a unique team approach that eliminates many of the issues people typically face when attempting to evaluate, select, and work with a remodeling company.
We offer a full range of services for the Commercial and Residential industry including, Custom Design Build, Interior and Exterior renovations, Factory Direct Kitchen and Baths, Full service remodeling and Room additions. We at Coastal Improvement Corporation are proud of our work and our reputation and are proud to say that's one of our jobs." "Please Consider Coastal Improvement for your next improvement project. Our team will do all we can to see to your satisfaction."